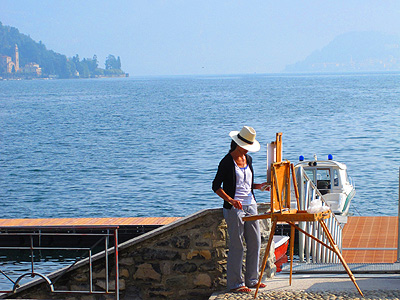 Julie, New Zealand
---
"
The method is absolutely fantastic"
Julie, New Zealand
Testimonies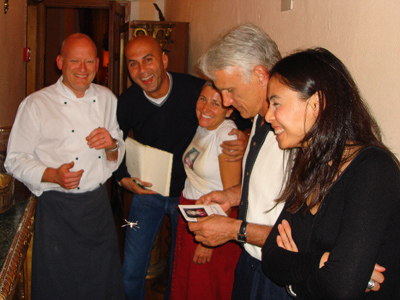 Maureen, Canada
---
"
You must have the patience of a saint and the organizational skills of a major multitasker to keep on top of everything you do for everyone!"
Maureen, Canada
Testimonies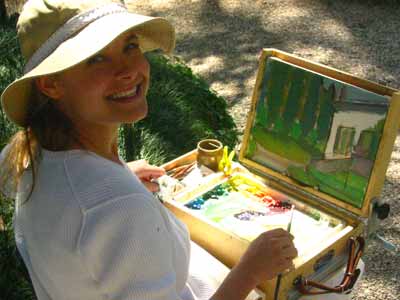 Margaret, Ireland
---
"
Firstly , I want to say a very big thank you for making our stay in Lenno so perfect. It was a wonderful experience from start to finish and we really loved the painting instruction, the method is fantastic. I am sooo fired up I have been out en plein air painting twice ……..Thank you both for your hospitality in allowing us share your beautiful home, and you delicious food Conchitina, an experience we will remember for a very long time…..All that remains now Jerry & Conchitina is to say a very sincere renewed thanks for "the best" painting holiday ever".
Margaret, Ireland
Testimonies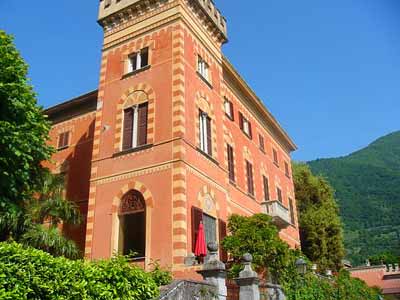 Pam, United Kingdom
---
"
Conchitina, you have a real talent for making people feel welcome in your home, and I think the food you create is amazing - really wonderful! You have such a talent too for making people feel special before they even come…"
Pam, United Kingdom
Testimonies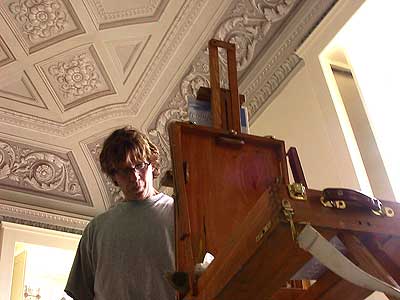 Maria, Cyprus
---
"
Conchitina, how I wish I could produce food like yours! You make it look so effortless and then one is swept into a frenzy of gorgeous tastes….. thank you both for your superb hospitality."
Maria, Cyprus
Testimonies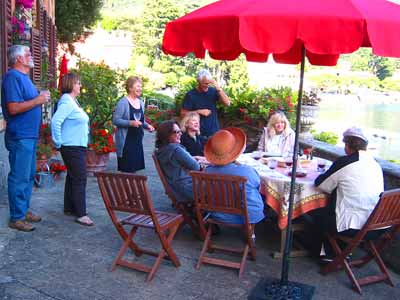 Sandy and Carl, Hawaii
---
"
We love the class!! Jerry is a wonderful and dedicated teacher. I was very impressed with his teaching method. And I was especially impressed with how much personal attention he gave each of us".
Sandy and Carl, Hawaii
Testimonies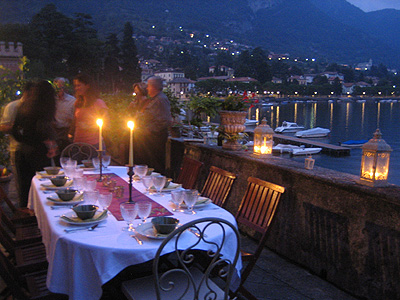 David, Texas
---
"
I enjoyed the class very much. The food was wonderful and the company exceptional."
David, Texas
Testimonies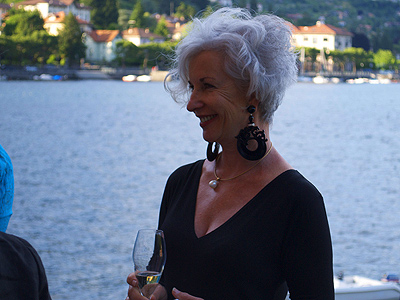 Mary Lou, California
---
"
We had such a fabulous time and much of it was because of the great experience with you two…. In addition, we met so many nice people in class those two weeks…. I would recommend it to everyone and I will return. Thanks to you Conchitina, for being such a lovely host. All your advice and assistance was much appreciated by everyone. You have great attention to detail, a trait I really admire and lack personally".
Mary Lou, California
Testimonies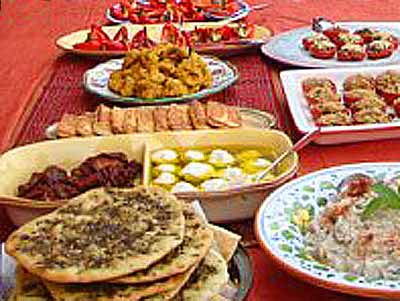 Sheri, Indiana
---
"
My two weeks in Lenno with you guys was without a doubt one of the best times in my life. ….. Conchitina, you are such an incredible person. Your warm and happy personality gives everyone around you a wonderful feeling. Of course, the fact that you are such a fantastic cook is amazing…… You are a generous and thoughtful person and you took great care of not just me, but all your guests. Of course, I really got the royal treatment!........ Jerry, I can't thank you enough for the workshop….. I am also quite happy with the work I was able to do during my two weeks. I think that was really the perfect amount of time to be there. I feel so lucky to have found you and to have worked under your guidance. I hope to be back again. The time with you and Conchitina was so much fun. I loved the discussions and the "extra" social events we shared. You are both so much fun to be with."
Sheri, Indiana
Testimonies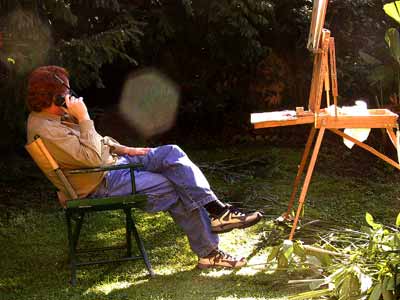 Jim, Washington
---
"
I thought that most aspects of the program were fine to terrific. Your work in registration and coordinating my logistics was excellent. The food, of course, was wonderful……The instruction was great. Jerry is an excellent teacher."
Jim, Washington
Testimonies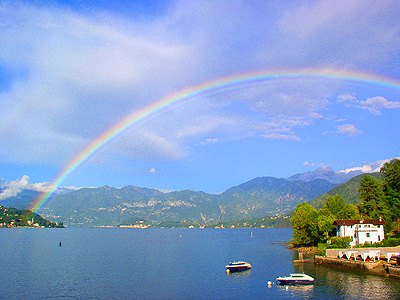 Jim, South Carolina
---
"
Once again we really loved our week at Fresia Studios. As you know, I've now taken your painting course three times and I look forward to coming back for more. There are several things that make this painting experience work so well for me. First, of course, is the location. Lake Como is beautiful. Lenno must be among the most charming towns on the lake. And your studio with its wonderful terrace practically cantelevered over the lake must be among the finest spots in Lenno. Second is your painting style. Marianne and I were initially drawn to your course because of the images of your paintings on your website. In person the paintings are even better. The broken color and vigorous brushstrokes applied to beautifully rendered drawings produce magnificent impressionist paintings. It's a style we love. Third is the method of instruction. The mini-lectures and demonstrations combined with individual coaching work well for me. I really feel I have improved as a painter after every single day of your instruction. Fourth is the availability of painting critiques throughout the year. Jerry's willingness to comment on images of paintings made after leaving the course keeps the instruction going all year. And the critiques are not pro-forma, they consistently reflect genuinely thoughtful feedback. All together a terrific experience."
Jim, South Carolina
Testimonies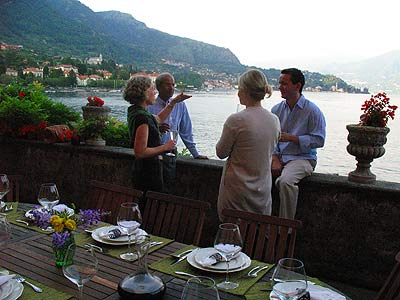 Sal, Florida
---
"
The experience provided by the two of you in everything you did and the setting of being lakeside, with all the charm of the Italian countryside is intoxicating. It will take a few weeks to come down off the cloud."
Sal, Florida
Testimonies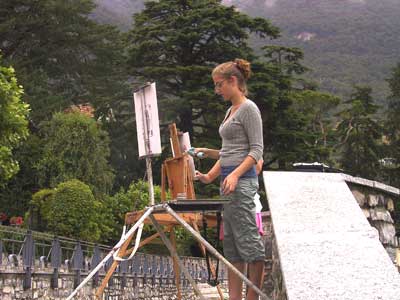 Linda, Louisiana
---
"
The Fresia Workshop is a really life changing process. I now look at the world differently. It was my dream trip to attend your workshop in beautiful Lenno on Lago di Como"
Linda, Louisiana
Testimonies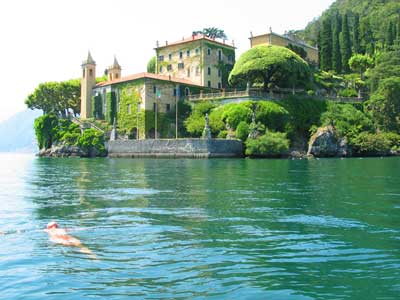 Kate and Ramesh, Pennsylavnia
---
"
Conchitina, your food and hospitality added so much to the workshop experience!"
Kate and Ramesh, Pennsylavnia
Testimonies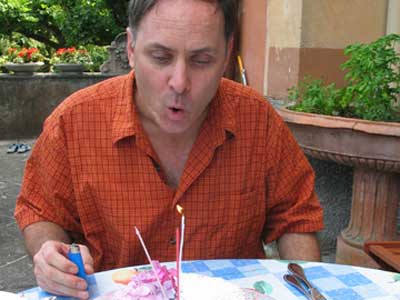 Roxana, Romania
---
"
Everything was splendid to the workshop, starting with the beautiful company we had there, the things I've learned from Jerry, all that warm atmosphere in the studio, and last but not least your hospitality.This workshop did enriched my painting knowledge and fulfilled my expectations and the painting method gave me a better strategy to organize my work. Besides this method, I've found out many new things, I think some of them I already knew somewhere inside of my mind or my soul, but Jerry helped me to be aware of all those things and to perceive them better and for that I'm grateful! I think back at this workshop not only as to a painting experience but also as a life lesson that I will never forget".
Roxana, Romania
Testimonies
Johanna, Indiana
---
"
This is one of those times when words fail to convey my thoughts and feelings about the holiday experience that I just had with you, Jerry, and the rest of the group. When I've been asked which part of my trip was the highlight I become speechless.... I had a relaxing week in an Italian paradise and was treated to extraordinary hospitality by the San Giorgio staff. The different foods that you indulged us with were delicious! In the midst of all these wonderful things I learned more from Jerry than I imagined I would. I now have the insights and "tools" for tapping into this well of creativity that I've always sensed was present, but couldn't quite reach. I look forward to the day that I am able to return and learn more".
Johanna, Indiana
Testimonies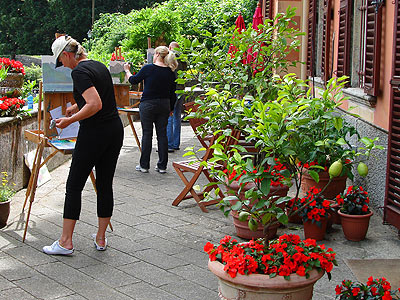 Danielle, Qatar
---
"
Just wanted to say thanks for an amazing experience. You went above and beyond offering a learning experience. You were fantastic hosts and made us feel very welcome - not just recommending restaurants, but driving us there personally! The inclusion of Conchitina's two wonderful meals was also a very special touch, and we enjoyed them immensely....But it's the gift of knowledge that means the most to me. The five days I spent working with you will bring me a lifetime of enjoyment and a greater ability to fill the need I've always had for artistic expression. I came away with a deeper appreciation of the importance of expressing myself through art, and a spark of excitement to spend more time doing so. Thank you for that".
Danielle, Qatar
Testimonies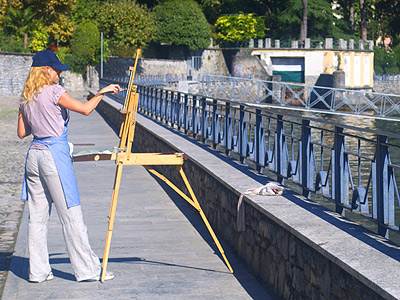 Simone, Canada
---
"
Thank you for the most divine visual and delicious experience of Lago di Como and of course, Jerry, your wisdom and most enjoyable intellectual painting method".
Simone, Canada
Testimonies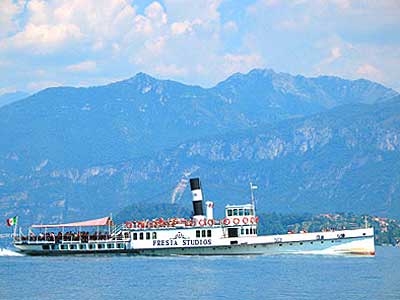 Molly, California
---
"
Thank you for a most enjoyable and instructive week. You are a wonderful chef and Jerry is a very, very good teacher...I do plan to do it again".
Molly, California
Testimonies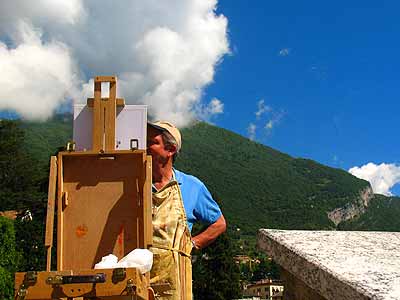 Lin and Marie, Virginia
---
"
You are a delightful hostess, Conchitina and Jerry is a perfect instructor for a clumsy beginner like myself.... Jerry and Conchitina opened their studio to us in the storybook setting in Lenno, Italy. Jerry is attentive in sizing up quickly the needs of his students. As one who has never had a formal art class, I had no expectations. Today I am home renewed in my enthusiasm to be an ongoing student of Pissarro, Renoir, Monet....and now Fresia. There is, indeed, new colors added to my world and with Jerry's inspiration, I will attempt to put them on a canvas. Thank you both for one of the best weeks of our lives".
Lin and Marie, Virginia
Testimonies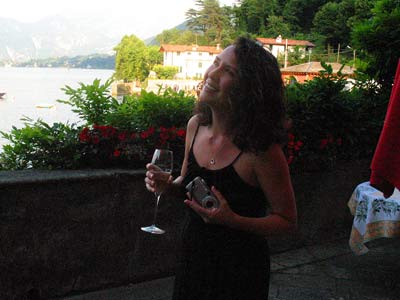 Louise, Massachusetts
---
"
You are a gifted artist, Jerry, and a generous, patient, insightful teacher. I feel privileged to have spent a week painting with you. Your gentle, constant encouragement will stay with me forever. I truly appreciate the pleasure I experience painting in this style. Conchitina, you are a beautiful, talented chef. Every meal you prepare is a work of art, and sitting at your lovely table is a glorious experience".
Louise, Massachusetts
Testimonies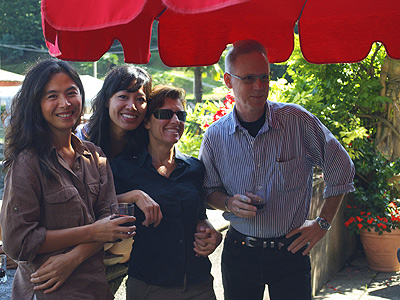 Linda, Florida
---
"
You must know what a wonderful, enriching week it was for us with you and Conchitina. You are such a wonderful inspiration and an excellent "instructor." I will never forget each day and all that I learned and experienced. You are so very interesting and we love your passion."
Linda, Florida
Testimonies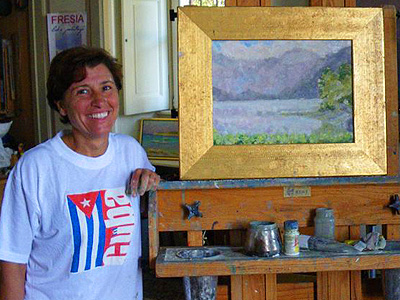 Kim, Georgia
---
"
This trip has made me feel renewed, invigorated and full of new light (no medium or dark value!)"
Kim, Georgia
Testimonies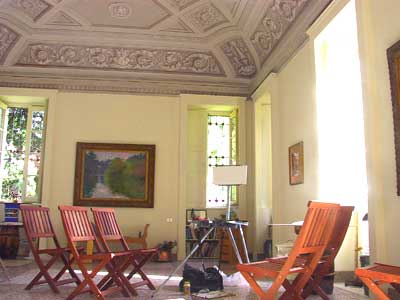 Ellen, California
---
"
Thank you for an absolutely wonderful time. Not only did I really enjoy the workshop and feel like I learned a lot but both you and Jerry opened your home to us and made us feel completely relaxed. We have both talked about how this was one of the best times we have ever had and your cooking was delicious."
Ellen, California
Testimonies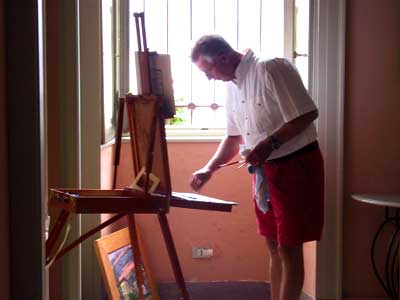 Maria, Cyprus
---
"
Both my husband and I are in total agreement: never before have two weeks been better spent than those on the shores of Lake Como this year. We have met incredibly interesting people, eaten the most fabulous food (especially Conchitina's!) and experienced beauty in extraordinary abundance. The hospitality of all concerned was touching. We are already thinking about 2009's travel plans......Thank you, Jerry, for the gift of seeing - in such a totally different way."
Maria, Cyprus
Testimonies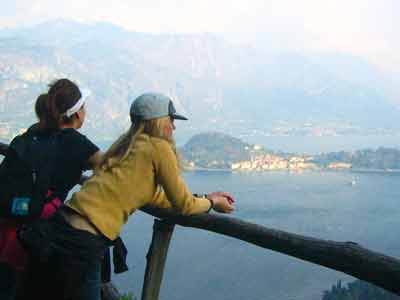 Jack, Florida
---
"
Thank you for a truly memorable workshop, inspirational, and enthusiastic. As artists I think it is important to be exposed to all techniques and philosophies, because just like the light on our subject, we change and grow from each experience."
Jack, Florida
Testimonies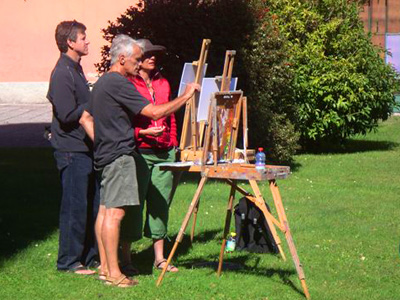 Sheri & Stuart, Indiana
---
"
We had such a fantastic time with both of you. We truly felt welcomed coming into your home. I have described our week with you as being magical for that is exactly what it was. Conchitina, I have been telling people about our wonderful gourmet dinners. Once again, we just loved being there with you. It was more than just perfect. Thank you, thank you, thank you."
Sheri & Stuart, Indiana
Testimonies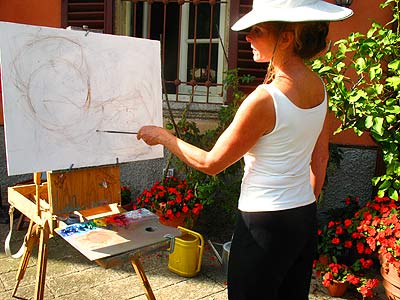 Esther, Massachusetts
---
"
We had the most wonderful experience with you. We so appreciated your thoughtfulness, as well as both your expertise and experiences that you shared so generously with us. It was truly not only an experience not to be missed, but also one that needs to be repeated".
Esther, Massachusetts
Testimonies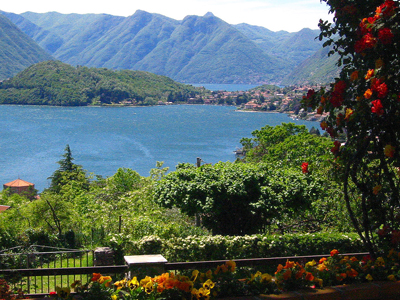 Trudi, California
---
"
I breathe to say how excellent your workshop was. Everything was delightful and stimulating and elegant and fun. We so appreciated your input and guidance and now find ourselves looking at art so differently. (We went immediately to an exhibit in Venice and saw Sargeant, Henri, etc. so it was perfect and completed the circle. Your food and environment were completely memorable. So we send much appreciation for an excellent week and much gratitude."
Trudi, California
Testimonies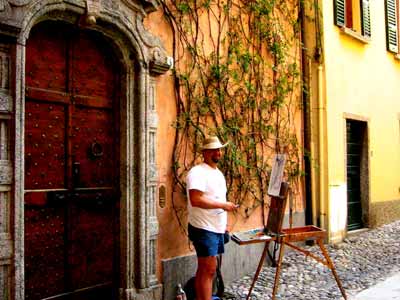 Cyndi, New Jersey
---
"
We just had the most fantastic time with you. Katie is still in love with Lake Como. Our dining room is 'littered' with FINE art now .Thanks again for a visit we will never forget. We are trying to emulate Conchitina's cooking!"
Cyndi, New Jersey
Testimonies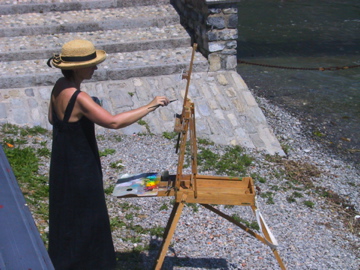 Hana, Kuwait
---
"
First of all, thank you...hospitality and cooperation. These courses have been very fruitful and helpful and added a lot to my experience."
Hana, Kuwait
Testimonies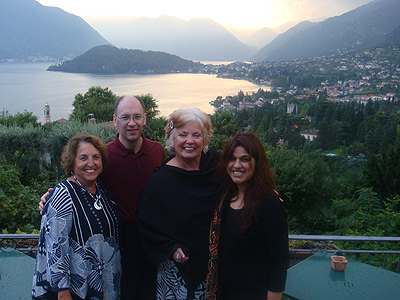 Hilary, United Kingdom
---
"
I had such an amazing time in the workshop and in Lake Como. I hope to make it back one day! Thanks again for everything – I could not have imagined a better time."
Hilary, United Kingdom
Testimonies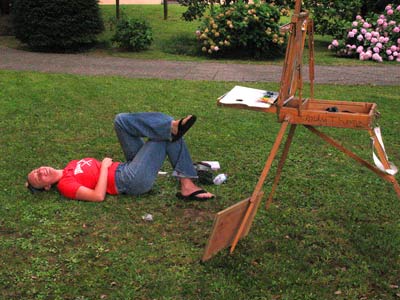 Barbara, Texas
---
"
What a wonderful trip, and such fun memories! The trip couldn't have been more perfect!"
Barbara, Texas
Testimonies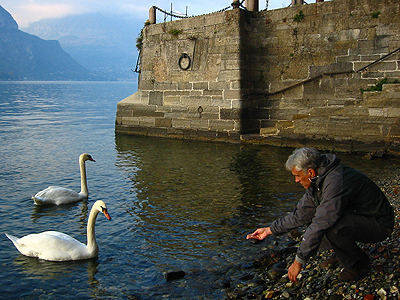 Joann, California
---
"
For someone who has not picked up a paintbrush in 20 years, the workshop provided a great re-entry. Jerry's approach provided a framework for creating a painting but allowed freedom for individual expression. The small class makes it easy to ask questions and be flexible. The scenery is every bit as beautiful as the pictures and the food (especially Conchitina's creations) - molte bene!"
Joann, California
Testimonies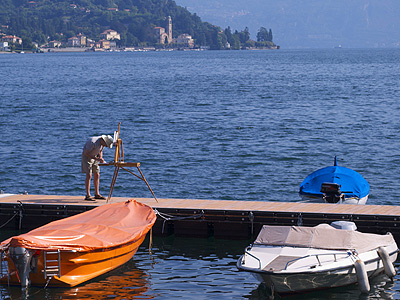 Ron, Texas
---
"
The lessons are invaluable and the teacher was awesome."
Ron, Texas
Testimonies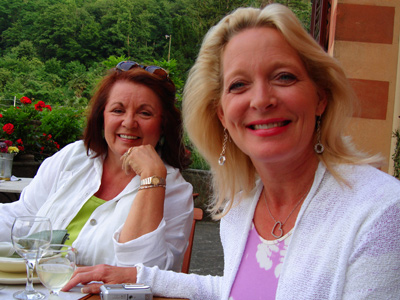 Margaret, Florida
---
"
For me the workshop exceeded every category: instruction, accommodations, food, hospitality, the works, which begs the question, "how do you improve on perfection.?" About the only thing I would request would be an extension of my lifetime. Based on my "talent" I truly need lots more time, however, I have decided to pursue painting with oils anyway now that I have a "Method," and it will be a good beginning."
Margaret, Florida
Testimonies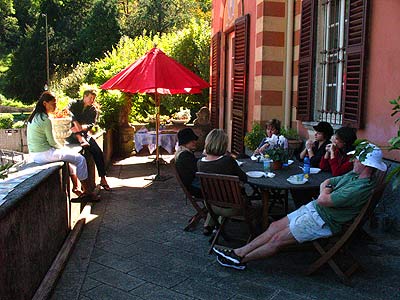 Kim, United Kingdom
---
"
I think you are doing the holiday right. I felt I got a really good steer in just five days on how to try this approach to painting. I loved the studio—it is just a wonderful place to be and you were very welcoming...For us it was an added bonus to meet your friends...we felt as though we had temporarily joined a little community – a very different feel from just turning up to a hired place that the teacher only comes to for the event. The dinner was great, too—to be able to have dinner with you and sit and watch the evening come in with that view feels a great privilege. Not having to bring art materials with me was also a great relief...I found the friendly organised contact with you, Conchitina, before the workshop was really helpful....In effect you put together the whole package for me."
Kim, United Kingdom
Testimonies
Juanita, United Kingdom
---
"
I would just like to thank you for including me in your hospitality. Your cooking is suburb and for me, a non meat eater, could not have been better."
Juanita, United Kingdom
Testimonies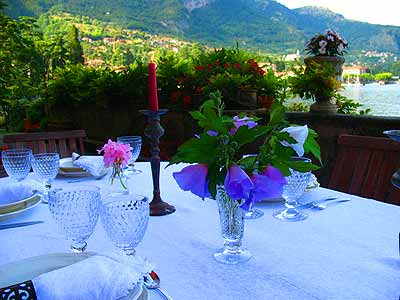 Venita, Australia
---
"
My art group were very interested in your painting method Jerry...there are a couple of impressionists who were quite excited about the information you gave....I certainly enjoyed my time with you and with all the other students. Thank you Conchitina for your hospitality...I did enjoy your cooking. I am sure I will be back some time"
Venita, Australia
Testimonies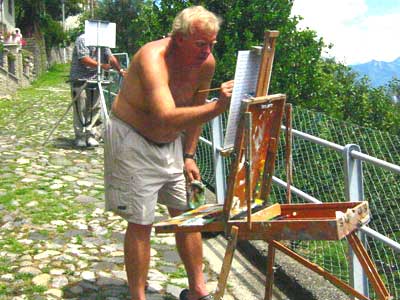 Laurie, Massachusetts
---
"
I have told everyone and anyone who would listen about my wonderful week in Lake Como and everyone loves the paintings....I loved the intro night and farewell dinner! The food was wonderful and it is a great way to meet our painting companions and then to say goodbye. Jerry's instructions and method of teaching was great! Watching him paint the first morning is very helpful. Although he makes it look so easy and clearly it is not!....I love the link to the instructions, very helpful!"
Laurie, Massachusetts
Testimonies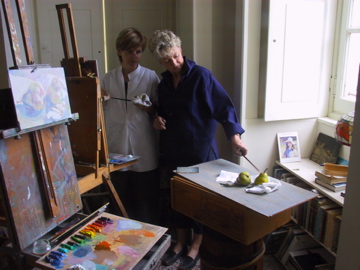 Louise, Massachusetts
---
"
The workshop and your hospitality more than met my expectations and I thank you... for...a memorable and enriching experience....The beautiful Sunday reception allowed us to meet the other members of the class in a most relaxed manner while we ate your delicious food. Our mid-day snacks were actually a complete lunch for me. The magnificent formal dinner illustrated again that you are the most amazing chef. You created such a wonderful meal in your elegant dining room. The food was of a 5 star restaurant quality and the beauty of your table and presentation reflects an artist's eye. I truly appreciated Jerry's untiring and helpful instructions. His passion about teaching and painting is contagious, and I believe that every one of the participants clearly understands the stages he outlines and his desire for us to totally enjoy the process and not worry about or be concerned with the end product. That is very liberating. He is a master teacher who deserves praise for his patience, skill and tolerance. Added to this is his brilliance as an artist. We were so fortunate to be working in his studio surrounded by several of his magnificent paintings. It was an excellent experience which I shall never forget. Thank you, dear friends, for a perfect week. I hope to return as soon as I can".
Louise, Massachusetts
Testimonies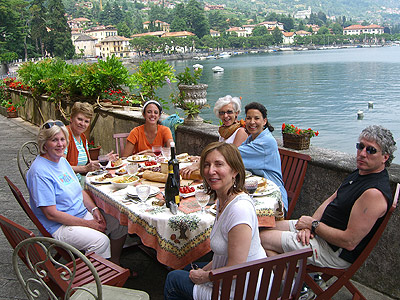 Emily, Minnesota
---
"
Thanks for all your help, we had a wonderful time in Lenno. Tell Jerry I've since reviewed some of his videos on the method & school and on them he sounds like a pale shadow of his real self. Which is good, it was a great class and I hope to come back. It's a rare gift to be taught by someone who is passionate about what they are teaching."
Emily, Minnesota
Testimonies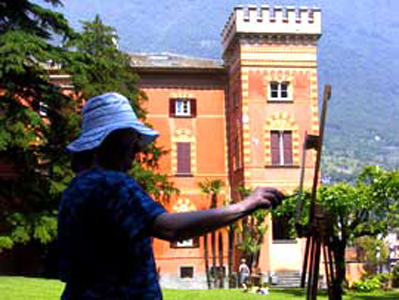 Peter, Australia
---
"
Yes I enjoyed my week with you and I thank you for your hospitality and opening my eyes. One minor suggestion is to send the week's timetable in advance to help personal planning. Perhaps you did and I missed it. I think the online instruction is marvelous and it makes me resolve to keep trying. I will be going back to it again and again".
Peter, Australia
Testimonies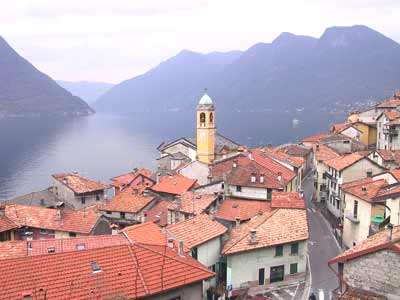 Letty, California
---
"
I'm soooooooooo glad that I took the class and that I met the both of you!!!!! Tell Jerry I feel like my eyeballs have become more :)"
Letty, California
Testimonies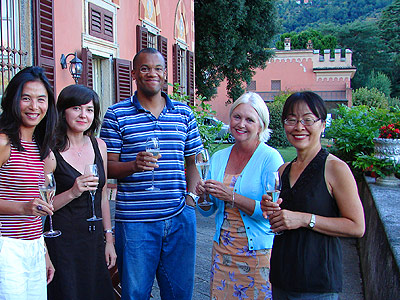 Priscilla, Washington
---
"
We had a wonderful week ...enjoyed just being there..Jerry's classes an eye opener!!!"
Priscilla, Washington
Testimonies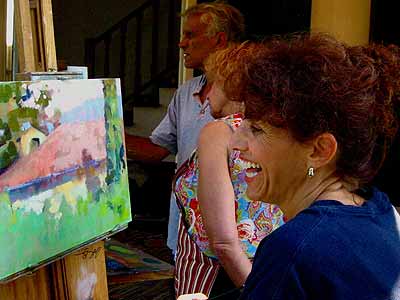 Suzy, South Carolina
---
"
It was a very special experience being exposed to your "Mechanics of Painting" and your intense desire to teach. I have framed my poster and keep referring to it and try to hang on to my study with you. Being in beautiful Lake Como, being so challenged by the method you teach and the special experiences shared with you both; such as your fabulous dinner, Conchitina."
Suzy, South Carolina
Testimonies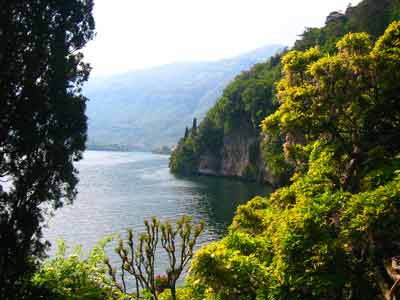 Diane, New Zealand
---
"
I really enjoyed the course...and I am sure I will try and implement the ideas into my paintings. The website is great and I really enjoyed the more detailed explanations and examples and also the time to absorb the information slowly. Your food was also lovely and the hotel Lenno is also very good with very nice and helpful staff".
Diane, New Zealand
Testimonies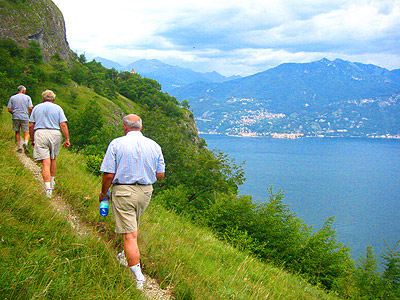 Emma, Pennsylvania
---
"
This experience was so fabulous. Everything you did was perfect. I felt so pampered. I'm not the type to like spa pampering. This was the perfect type of pampering for me. Now I just have to work on getting my studio in shape. I have been talking up the experience to everyone I know who might be interested. I can't wait to plan to come back".
Emma, Pennsylvania
Testimonies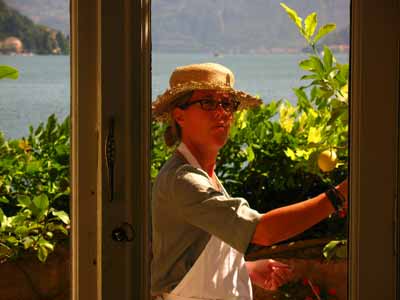 Rosalind, Spain
---
"
Just wish to say how I enjoyed being on your course Jerry, how enriching it was for me & how I just simply enjoyed knowing you both, sitting at your table & enjoying your warm hospitality. It can't always be easy awaiting unknown people in your house, not knowing what they will be like etc & I do hope that you felt as comfortable and at ease as we did! When we got back we spoke about you & the course all day long& we both missed those enjoyable moments in your company. This was not just a workshop: it was, thanks to you both, much more! I wanted you to know how pleased I am to have attended your workshop, how generous you are Jerry with your knowledge & how happy I am to have managed to see & appreciate so much more through your eyes & your method. Thank you Conchetina for your delicious meals and for making us feel so comfortable in your home. Thanks again for that sweet gesture in return for my cookery lesson! I was very touched."
Rosalind, Spain
Testimonies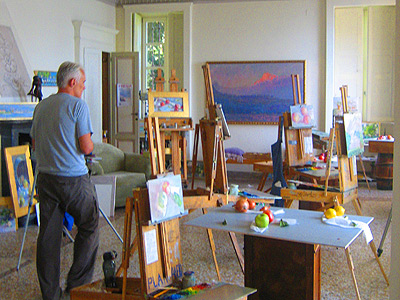 Michael, California
---
"
Florence can't hold a candle to this. I'm coming back next year - with my family!"
Michael, California
Testimonies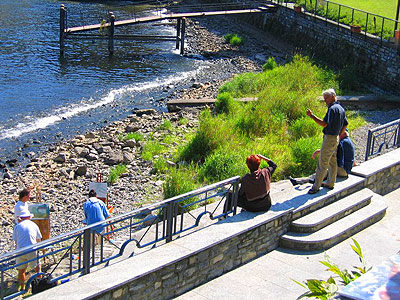 Yushow, Canada
---
"
Thank you very much for your hospitality and the workshop. This was definitely the best workshop I have ever had. Jerry is an excellent artist and a wonderful teacher. I have been inspired a lot by him. Everything was perfect except that a one-week workshop is not long enough for me to learn so many concepts and methods. Indeed, I am thinking to come back and register another workshop in the near future."
Yushow, Canada
Testimonies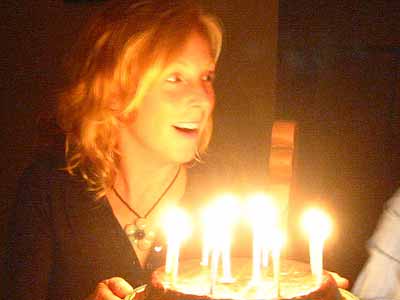 Andria, Washington
---
"
Thanks for everything! We had such a great time!....painting with him was invaluable...Thanks for the instructional link. It is fantastic!!"
Andria, Washington
Testimonies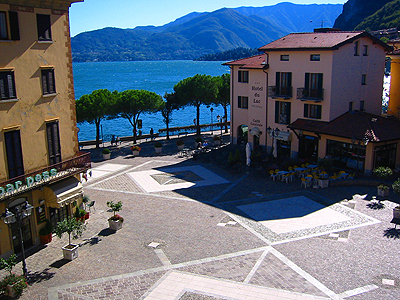 Donna, Kentucky
---
"
WOW!! What an awesome experience!! Words can not even begin to describe how much we enjoyed and learned from you two! Everything was so well thought out and planned so that we would get the most from every moment we were there. It was magical and fulfilled my dreams of being there in your beautiful home and studio in a beautiful location on Lake Como. I am looking at everything so differently now. The world seems to have come alive....It's almost like feeling like a child again. Thanks, Jerry, for removing the film from my eyes and opening up the beautiful world. It has changed me....Jerry, your instruction was excellent...I so very much appreciate the individual time you could devote to each of us. And I appreciate the support and encouragement you gave because I was excited, yet frightened to begin something that I had waited so many years to do. And maybe part of it was that I did not want to fail at something so important to me, a deep yearning for years left unfulfilled. My little apples are hanging up in the kitchen now as a reminder that maybe I can do something. Conchitina, The food and ambiance you created were so incredibly wonderful. We talk about it every day. What a special week! How could you make it even better? Impossible. I'm going to start saving money again so we can hopefully return in a couple of years."
Donna, Kentucky
Testimonies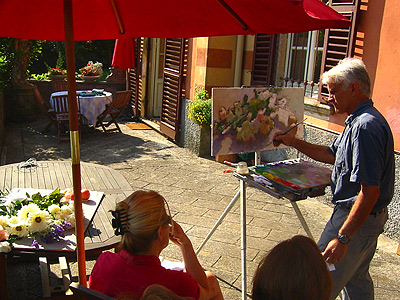 Judi, California
---
"
I want to thank you both for a really wonderful and instructive week at your workshop last week. It was a real treat to be able to paint in such a beautiful environment, and to have such helpful instruction/guidance during those five days. I appreciated very much the organization and relaxed approach to the workshop, as well as the small group size which helped to intensify the process. The ambiance was so conducive to focusing on art!"
Judi, California
Testimonies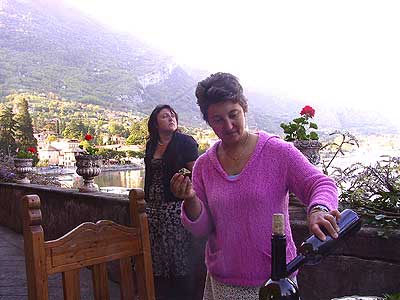 Patti, United Kingdom
---
"
I would just like to say that was one of the nicest weeks I have spent. Lovely location, great hotel, delightful fellow painters and of course great tuition Jerry! And not forgetting Cochitina's lovely snacks and wonderful dinner. I found the whole experience quite surreal especially painting in such a wonderful place with Caruso and Chopin playing in the background. I am sure I speak for us all.To learn the technique of the impressionists (who I adore) was more than I could ask, the only problem is now that when you see other paintings and styles they pale in comparison."
Patti, United Kingdom
Testimonies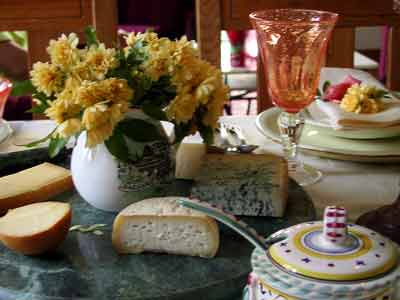 Masha, Russia
---
"
Thank you very much for wonderful time in your workshop. Everything was fine. Jerry's teaching was excellent, yours hospitality and dinner were magnificent. Accommodation was wonderful. I wish I could be back next year".
Masha, Russia
Testimonies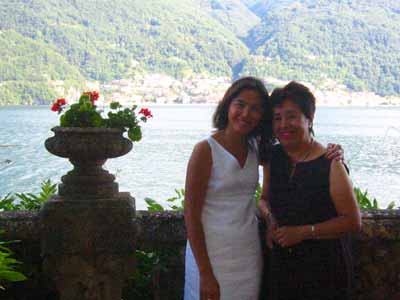 Margaret, Australia
---
"
Thank you for a excellent week. Not only did I learn a freeing and (at times) satisfying painting style but I had the companionship of fellow artists and stimulating conversation. It is fascinating and great for opening one s mind to talk openly with people from other walks of life. How incredibly varied is the human experience."
Margaret, Australia
Testimonies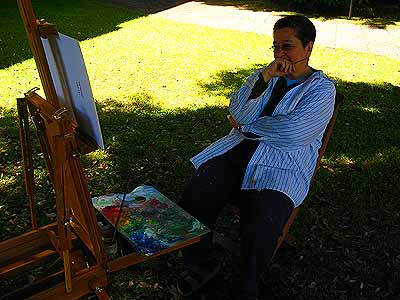 Leonora, Massachusetts
---
"
Many thanx to both of you for your hospitality and patience. Conchitina, you made us all feel welcome... and your cooking was wonderful. Jerry, I've begun buying oils in your color palette... The bad thing is that now I see much differently than I did before and will probably not be able to find another instructor as talented as you."
Leonora, Massachusetts
Testimonies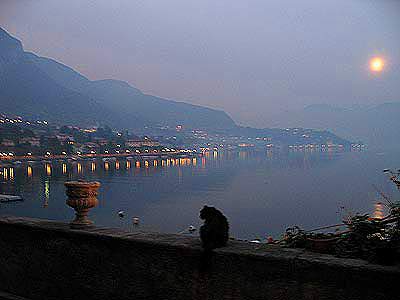 Pinky, California
---
"
I wish I could offer some insight but I found everything perfect. Jerry, you were hard on us, but you needed to be. You also offered me a lot of encouragement which I am grateful for. I am planning to purchase art supplies tomorrow, that's how encouraged I am. My son loved my paintings and even commissioned me to do something for his living room!!! Conchitina, you are a fabulous cook and entertainer, and the perfect hostess. I loved the table settings and the wonderful snacks and meals you served. I will always have fond memories of my stay at Villa de Herra"
Pinky, California
Testimonies
Copyright © Dandelion by Pexeto